I spent a class last week working with some English students. I tried to get them playing with palindromes, to little avail. Some how most Grade 8 students don't seem to find palindromes interesting, or at least they don't like the way I present them.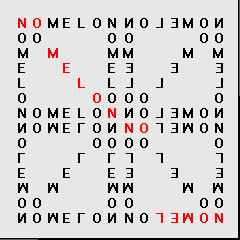 These unique words or phrases, such as radar or racecar, can be read forwards or backwards and they spell the same thing. I think they're fascinating, but most of the kids tuned out and started playing other language games. While it was encouraging that they still played grammar games and wrote stories, I was a bit discouraged that no one was playing with palindromes.
Well, no one seemed to be until I saw two girls watching a YouTube video of Weird Al Yankovic's song "Bob." I almost told those two to stop wasting time until I realized what they were watching. Weird Al would make an intriguing English teacher.
(Cross posted from Befuddled.)